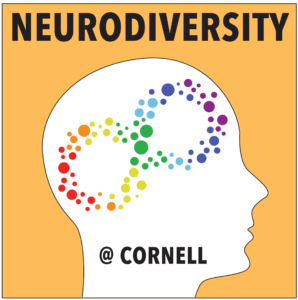 Cornell's diversity includes neurodiversity. Many students identify as "neurotypical"–they showed a typical development and socialization growing up. Others are "neurodivergent" and identify as having a non-typical neurotype (i.e., autism, ADHD, learning differences, OCD, Tourette's Syndrome, anxiety, etc.).
Neurodivergent students can show strengths such as above-average intelligence, persistence and commitment to ideas, creativity and original approaches to problem solving, love for learning, serious regards for rules, broad vocabulary, very good visual and spatial learning skills, long term memory and resistance to peer pressure.
Neurodivergent students can sometimes struggle with sensory issues and unwritten social rules. They can also have issues with executive function, i.e., the ability to organize, plan, focus and successfully and timely carry out tasks. Cornell offers programming tailored to help students take advantage of their strengths and improve some behaviors and habits that may be detrimental to their wellbeing or academic success.
Neurodivergent student support at Cornell
Neurodivergent student support is embedded in the offerings of units across campus. Please click on the links below to learn about the different resources and engagement opportunities the LSC collaborates on.