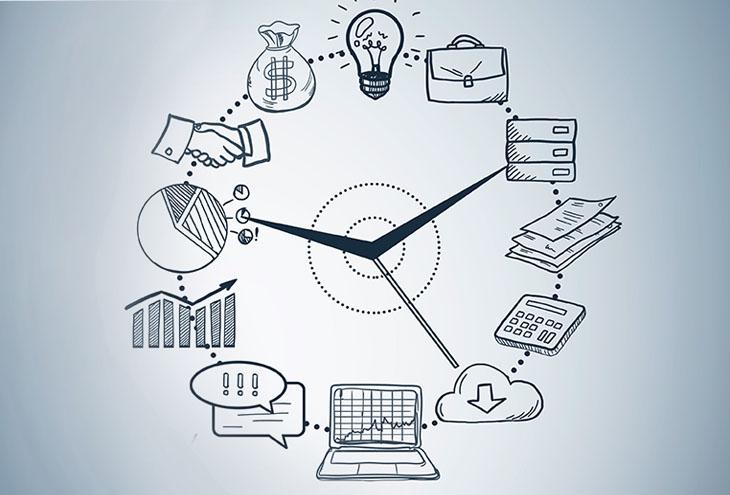 Effective time management
Managing your time well is key to success in college. Many college students find themselves with more unstructured time than they've been used to. Of course, unstructured time and free time are not the same thing, and learning how to create structure for yourself can require patience, practice, and persistence.
Students tell us that they find using a semester calendar and a weekly calendar can help them:
make (and keep) semester-long goals,
stop wasting time by finding hidden time and using a "work-day" approach; and
be more prepared and organized.
The semester calendar can be used to map out important due dates and events all in one place, and the weekly calendar can help you plan out how you will spend your time during a week.
More Resources and Consultations on Time Management!
Watch: LSC's Mike Chen explains how to get set up with a good routine for the semester
Watch: LSC's Mike Chen explains how to get set up with a good routine for each week.
Here's a simple, effective system for managing your time.
Watch out for "multi-tasking!"
People often think they are "multitasking," but in reality they are "microtasking" instead. This means they are switching back and forth rapidly between tasks–NOT doing both tasks at once. Learn more about the perils of multitasking and find out how to avoid this common trap.
Special considerations for online learning
LSC has lots of resources to help you manage your time, no matter what environment you're working in. Check out our resources for online learning, and watch LSC's own Mike Chen explain how to manage your time for online:
Managing Your Time and Space
Cornell students, check out the LSC's interactive module to help you manage your time and space for in-person and remote learning.
What do students really find useful?
Watch a student-led workshop about time management:
Student recommended apps and tools to keep track of classes, due dates, exams, and quizzes
There is no one-size-fits-all and there are so many different tools and apps to choose from as you organize your time, assignments, due dates, prelims, etc. Here are some ideas from other Cornell students:
Google Calendar (available through G Suite and you can see things in a list and calendar format)
Canvas Calendar (just make sure that you add things that your instructors haven't put into the Canvas calendar)
Apps: Egenda App, Notion, & Trello
Physical options: Paper calendar or whiteboard on your wall
Next up:
Check out our resources on managing stress or explore strategies to study for and take exams.
---
Would you like to learn more?