Winter 2023 Workshops
Preparing for the semester
Are you wondering how to set yourself for success this Spring term (and beyond!!)? What helps you keep a good life/school/work balance? Join us for an hour of discussion and tips!
Tuesday, January 17, 2023 @ 2-3 pm
Effective reading and studying from notes, videos, textbooks
Do you feel you have no time to read your textbook? Do you wonder how to take better notes when you're watching a recording? What do you do with the notes you took? Join us for an hour of discussion and tips!
Tuesday, January 17, 2023 @ 4-5 pm
Making the most of each class
How could you avoid having to study loads of material right before your prelims? The study cycle can help you save time!! How? Join us for an hour of discussion and tips!
Wednesday, January 18, 2023 @ 4-5 pm
Test prep and tips on answering tests
How can you prepare for a multiple-choice test? Is it different from a short answer-based test? How can you minimize test anxiety? What do you do with a test when you get it back?  Join us for an hour of discussion and tips!
Friday, January 20, 2023 @ 2-3 pm (new date)
Best practices for the first days of classes
What can you do in the first weeks of classes to set yourself for success? What difficulties can you face if you join a class late? Join us for an hour of discussion and tips!
Friday, January 20, 2023 @ 4-5 pm (new date)
Study Skills Tips from LSC Tutors!
Check out our study skills tips Youtube Playlist here!  Hear from LSC peer experts on academic success, preparing for exams, self-care, asynchronous classes, back to back or clustered exams, Zoom fatigue, and more!
How do I…
Work more efficiently?
Get more sleep?
Prepare better for prelims?
Manage Procrastination and Distractions?
Write papers without pulling all-nighters?
If you have ever asked yourself these questions, then request a study skills peer facilitated workshop, and get tips on how to perform better and get more done with less stress!  Contact us (learningstrategiescenter@cornell.edu) to get your unit, department, club, group, etc. set up!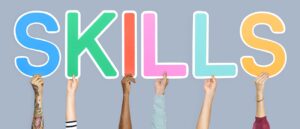 Cornell University is committed to ensuring access for all students.  For disability accommodations please contact the Learning Strategies Center (learningstrategiescenter@cornell.edu or 607-255-6310) as soon as possible.  Advance notice is necessary to arrange for some accessibility needs.