How do I…
Work more efficiently?
Get more sleep?
Prepare better for prelims?
Manage Procrastination and Distractions?
Write papers without pulling all-nighters?
If you have ever asked yourself these questions, then request a study skills peer facilitated workshop, and get tips on how to perform better and get more done with less stress!  Contact Dr. Barbara Oh (yo56@cornell.edu) to get your unit, department, club, group, etc. set up!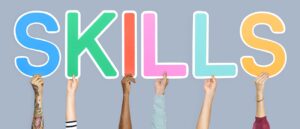 NEW! Study Skills Tips from LSC Tutors!
Check out our study skills tips Youtube Playlist here!  Hear from LSC peer experts on academic success, preparing for exams, self-care, asynchronous classes, back to back or clustered exams, Zoom fatigue, and more!
Cornell University is committed to ensuring access for all students.  For disability accommodations please contact the Learning Strategies Center (learningstrategiescenter@cornell.edu or 607-255-6310) as soon as possible.  Advance notice is necessary to arrange for some accessibility needs.