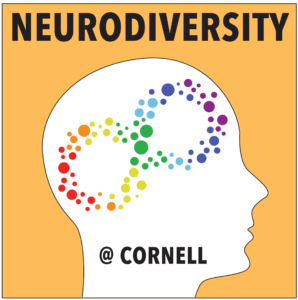 Neurodiversity (ND) Celebration Week aims to:
Increase awareness, understanding, and acceptance of the ND community.
Challenge stereotypes and misconceptions about neurological differences.
Create a more inclusive and equitable community that empowers all  individuals.
Neurodiversity Celebration Week 2024
Neurodiversity Celebration 2024 will be March 13 – March 19. Events will be posted in the Spring.
When was Neurodiversity Celebration Week?
March 13-17, 2023. Download a poster of the events here: Poster Neurodiversity Celebration Week 2023.
What events took place to celebrate Neurodiversity?
Our Lived Experiences: Stories from Cornell's Neurodivergent Community
Nutrition for Neurodivergent Brains
Welcoming Neurodivergent Members in your Organization
Move it!
Neurodiversity Dialogues monthly meeting
Sensory friendly mindfulness: how to make it work for you
Autism Social Group weekly meeting
Participatory Research Panel
Sensory Friendly Swim Requirement
ND x QGrads Friday Social
Sensory Room Showcase
Hyperfocus & Special Interest Night
We thank our collaborators in Cornell Wellness, Cornell Health, and Campus Activities. A big thank you to all our student, staff, and faculty volunteers for making the week a success!
Stayed tuned for 2024 Neurodiversity Celebration Week events or check out our other offerings.