Successful students ask for help when they need it!  There are many resources at Cornell, including:
Professor and TA Office Hours
LSC free tutoring for courses in Biology, Chemistry, Economics, Genetics, Math, Physics, and Statistics
"The LSC tutors rock. I really count on them to explain material on an easy-to-understand level—and they went through the same confusion themselves at one time."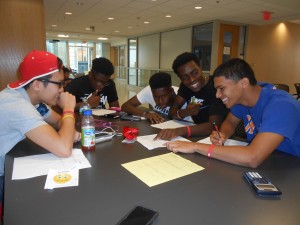 FALL 2017 tutoring coming soon!