The Learning Strategies Center provides FREE tutoring to ALL Cornell undergraduate students in:
BIOMG 1350, BIOMG 2800/2801, BIOG 1440, CHEM 1570, CHEM 2070/2080, CHEM 3570/3580, ECON 1110, ECON 1120, MATH 1106, MATH 1110, MATH 1120, MATH 2210, PHYS 1112, PHYS 2207/2208, PHYS 2213/2214, Statistics courses (AEM 2100, BTRY 3010, HADM 2010, ILRST 2100, ILRST 2110, MATH 1710, NTRES 3130, PAM 2100, PSYCH 3500, SOC 3010, STSCI 2100, STSCI 2110, STSCI 2150, STSCI 2200), and Italian 1201, French 1210 and 1230, and Spanish 1120, 1210, 1230, 2000.
When is tutoring offered?
Click here for the Fall 2020 tutoring schedule, plus info on how to make appointments for in-person tutoring.
Want to get the most out of tutoring and other course support?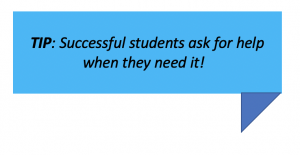 The LSC provides workshops and consultations in study skills, time management, exam preparation, and more.
Find out how to get the most from your tutoring here!
And there are many valuable resources students can take advantage of across Cornell, such as Professor/TA office hours, the libraries, and tutoring for courses not supported by the LSC.  Please see additional tutoring resources.
In order to help students navigate the Cornell campus, landscape, and community, we've provided a list of often used acronyms and terms.  Please find definitions, helpful links, and more here!  Always check with your College to make sure you have the most up-to-date information.

In-person tutoring in 421 CCC
Other ways to get support
Tutoring is one way to ask questions, but it is not the only one! Below are some other options for getting your questions answered.
The Learning Strategies Center is committed to ensuring access for all students.
Please email us if you have any questions or concerns about accessing our services.