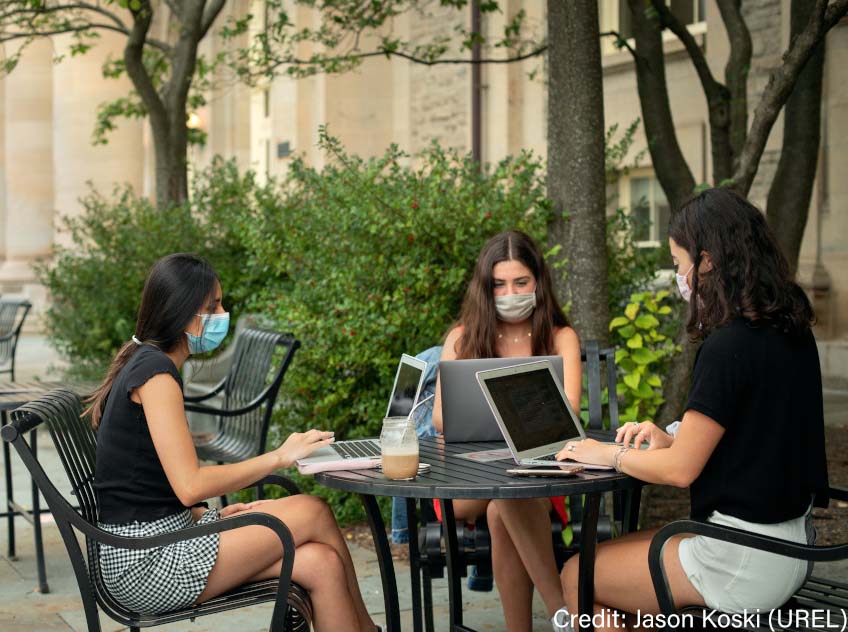 LSC can help match you with study partners for your Fall 2023 classes!
Why have so many students signed up for a study partner? Because they know that studying with peers is an effective way to learn complex and challenging material and helps them connect with each other. They are also really helpful if you need to miss class! Are you ready to sign up for a study partner?
**Click here to visit our "Find Study Partners" page.**
Do study partners and study groups work? YES! Take a look at what your peers had to say about…
… connecting with other students:
"I was so grateful to actually meet someone in my asynchronous class! Now more than ever, this one personal connection to the school was so important to keep me motivated and present."
"The LSC study partner matching is very helpful especially if you are more introverted during this period where classes are mostly online."
"It was helpful to just have a support system with another student especially in a course with such limited student interaction by default."
… learning complex and challenging material:
"I learned a lot from just talking, seeing a different perspective in the class and building my own understanding on the topics."
"We were able to go over homework and things together, so it was very helpful to have two perspectives to reference."
"It helped me gauge how in depth I was supposed to know the material for my class, and it helps a lot to work together when you get stuck."
Study partners are just one way for you get help in your courses when you need it. Check out some other academic support resources here.
Share this post!