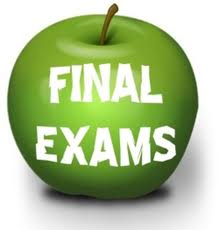 It's hard to believe the semester is not over yet….. But we're almost there!
Great job with all of your hard work so far this semester!  We're so close to the end of the semester, now it's time to access the resources you need to finish strong.  LSC's tips and strategies can help.  Use the last few weeks of online classes to catch up and keep up with your course work. Because you won't have classes during finals, time management will be very important, including creating some structure for yourself and balancing time for sleep, rest, and good nutrition.  Finals are stressful in a normal year, and this year nothing is normal.  Be kind to yourself, and take care of yourself – it's a major part of preparing for any exam.  Find tips and strategies for managing stress here.
The LSC is here to help you think through the steps that will work for you.  You will need to build a plan for carving out the time you need to study.  Read on for resources, videos, and the top 10 tips from study skills experts and LSC tutors.
– Use a semester and weekly calendar to plan your study.  Using a calendar will help you identify when you are busy with school work and when you have time to do things like eat, sleep, and exercise. Along the same lines, check out the Guidelines for Creating a Study Schedule to make your study more efficient and the Five Day Study Plan to plan when and how to study for exams.  Don't forget to check out the homestretch calendar here, it can be a very useful tool for getting yourself organized and keeping on top of your crunch times.
– Use tutoring and office hours.  Information about LSC tutoring can be found here.  Make sure to check the schedule for changes in hours during the study and exam periods.
– Procrastination happens to all of us!  It's part of the process but when you understand it you can overcome it.  Find out out how to break the cycle here.
– Find a study partner!  Cornell students who are interested in finding study
partners for a class they are in can sign up here.  Also find tips on Studying together in-person and Studying together online.
– Visit LSC's Motivation stations for an online space to study.  Stop by just to study or for a study skills consultation!  We're on Zoom!
– Cornell students can self-enroll in our Canvas module on Studying for and Taking Exams for a complete step-by-step guide on what works, what doesn't, how to develop a study plan, and strategies for taking exams. Click on the link here to self-enroll in the module.  Learn about effective study strategies, concept mapping, and how to tackle different types of exam questions.
– Check out our videos on time management, the perils of multitasking, learning from online lectures and discussions, and being flexible.  Find the compilation of videos here.
Advice Corner:
Top 10 tips from the study skills experts and LSC tutors
1. Prepare early: do practice exams, re-do problems, find online practice exams from other Universities.  Start studying early for big exams!
2. Make sure you're caught up on lectures and work, especially for asynchronous classes.
3.  Set up a simple time structure for the exam period – make a simple plan – e.g., sleep, meals, exercise – so it feels more like a workday.  Use a homestretch calendar!
4. Study for more than one class a day – especially if you have multiple exams – work in time intervals – switch between classes – for more balance – and to spread out the work on more days.
5. Self-test, self-test, self-test! Do practice problems and get answers on your own. Write about topics and concepts and draw pictures and diagrams from memory. Try to be active – instead of just reading things over and over.
6. For exams that stretch over multiple days, decide how you're going to budget your time.
7. For timed tests, keep an eye on the clock.
8. Be prepared for different types of tests.  For open note tests make a study guide that's very organized.
9. Check your sleep schedule—study and take practice tests at the same time you're going to be taking the test.
10. If you have to pack—do it in little bits, as a break from studying.
Want advice about your "finish strong" plan? LSC's peer study skills tutors staff the LSC's Motivation Station, feel free to stop in to chat!
Good luck!
Share this post!