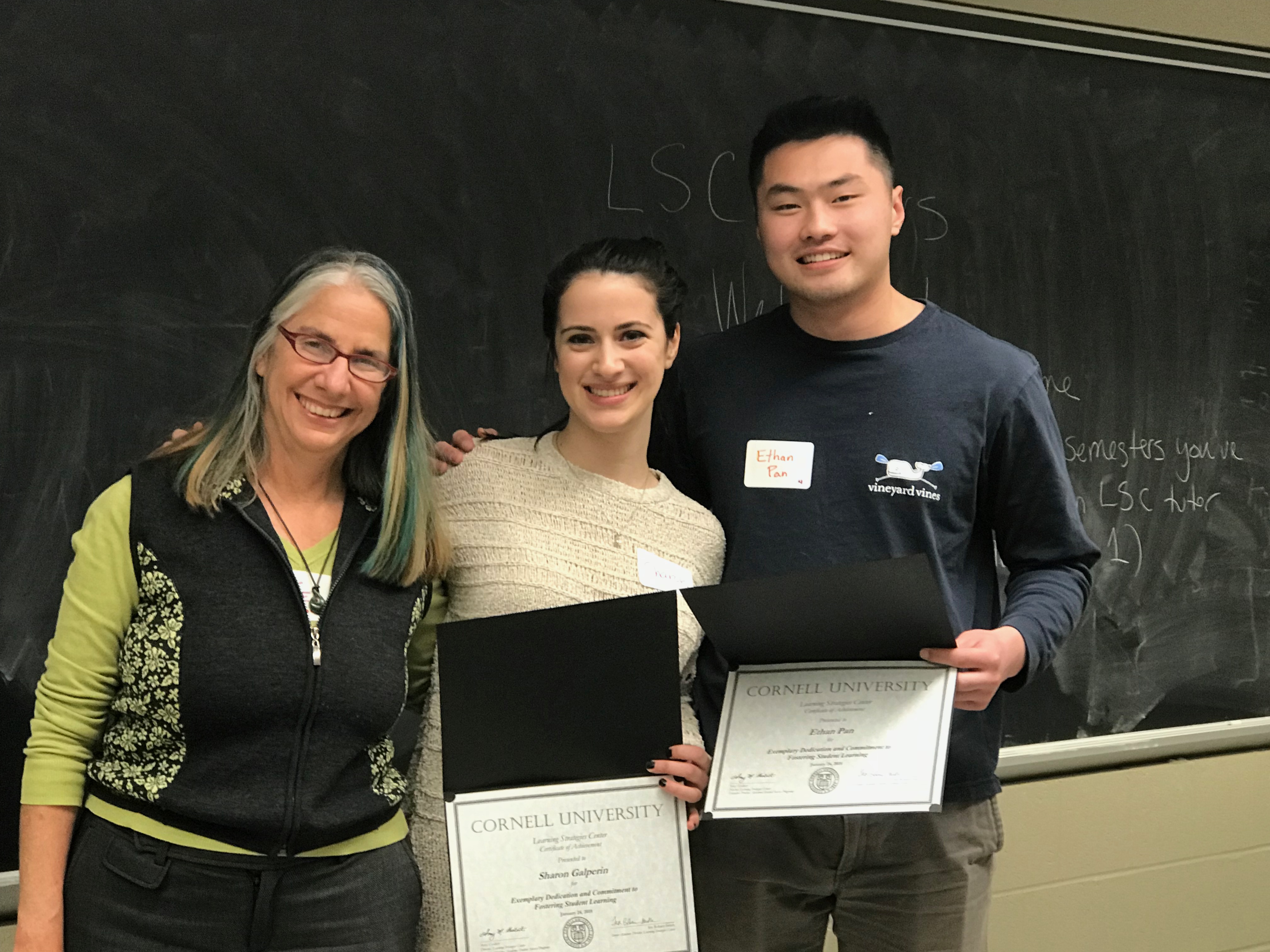 Thank you, LSC tutors, for all the support you provide our students!
In January 2018 LSC tutors Sharon Galperin, Ethan Pan, and Patrick Lynch (not pictured) were honored with the Excellence in Tutoring Award, for their Exemplary Dedication and Commitment to Fostering Student Learning. The award was presented by Jen Bokaer-Smith, LSC Senior Associate Director. Sharon, Ethan, and Patrick have tutored for the LSC for a combined 18 semesters/summers!
Several new LSC tutors were also honored for Innovation and Initiative in Tutoring: Juliana Bain, Jacquelyn Knapp, and Brooke Travis. Keep up the great work!
Share this post!